Services
Our Specialties In Landscaping Construction
Getting Started
Design and Excavation
Landscape Architect Services
We are proud to partner with several landscape architects to design your future garden space. Hiring a landscape architect is a great way to ensure that your vision can become a reality. 
Drought Resistant Garden Design
Most of my drought-resistant gardens start in an area that receives full sun most of the day. I do my best with selecting plants the customer will enjoy, but also add-in my professional touch by informing them of plants that will endure the weather and surrounding soil. These designs cater to those that would like a decorative area with little maintenance involved.
Excavating
Our team of professional landscape architects can provide you with the sound advice and high-quality landscaping and design services you need to make clearing the way that much easier.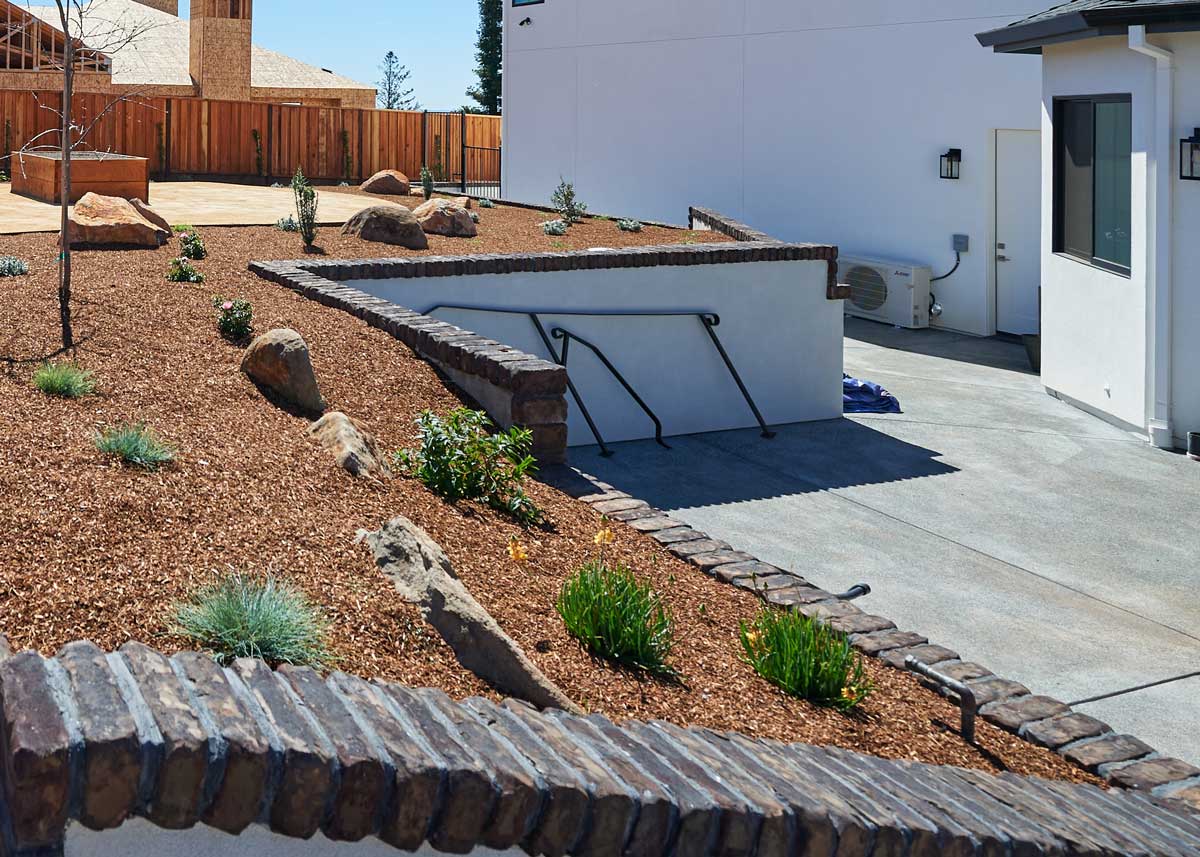 Water Features
Northview Landscaping offers our clients a range of amazing and high-quality landscaping and design services. Some of the most popular of our services include water feature design and installations. With the right water feature, you can transform your garden, start conversations, and enjoy beautiful bird life right on your doorstep!
Plant Installation
When we install plants or trees, we always dig a hole 1.5-2 times the size of the root ball. Native soil is mixed with organic soil that we provide in the process of installing plants. As landscaper, I always have in mind the full growth of the plants and trees before planting them in their desired placement. The thickness of the roots, and the height and width of the plants are all considered in order to avoid future damage to the property or cement walkways.
Wood Structures
Are you looking for an aesthetic yet eco-conscious way of redoing or enhancing your garden and outdoor area? Northview Landscaping offers our clients high-quality and long-lasting wooden structures like pergolas, railings, garden features, and more. If you have a vision for your garden that includes eye-catching design and durable wooden features, then we're the team you need.
Sod Installation
Although more people are inclined towards low-maintenance yards, clients still enjoy their lawn or a great play area. Now there are a variety of selections to choose from so that you're able to keep your lawn, and still maintain its vibrancy during the summer. I will personally work with the customer in selecting the right one, based on their preferences.
Concrete
Whether you need concrete work done on a residential or commercial property, we offer a wide range of services geared towards giving you exceptional results thanks to the precision, care, and style with which we approach every job. Just give us a try, and we'll soon become one of your favorite concrete services in Sonoma County!
Paver Patios and Walkways
Hardscapes are great for leveled areas, pathways, and entrances. These can be modified with color or different designs to meet and satisfy your needs. They're great areas for heavy-traffic and perfect for placing outdoor furniture for family gatherings.
Retaining Walls
Are you looking for a team of professionals who are able to create high-quality, long-lasting, and visually stunning retaining walls for your property or garden area? You're in the right place. Our team specializes in planning, designing, and creating retaining walls that don't compromise your existing space or features.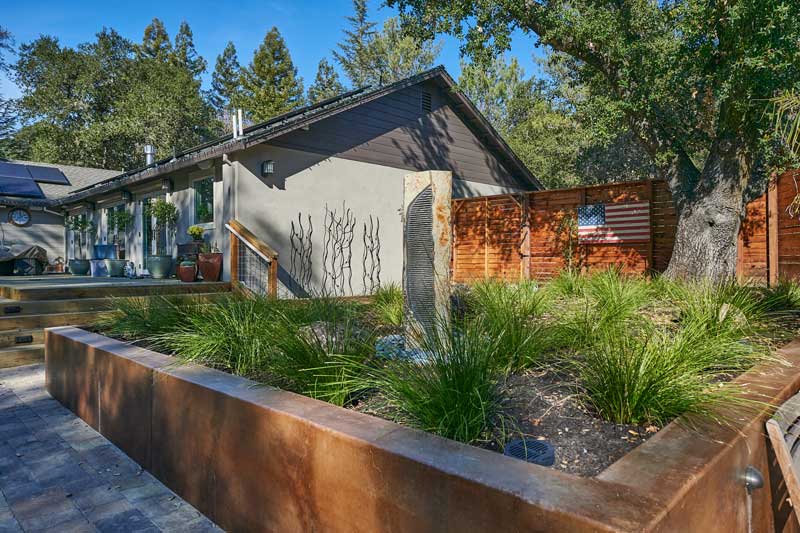 Building Decorative, Natural Walkways
A natural walkway consists of less foot traffic and a more natural design that is pleasing to the eye. Most of the designs are created to blend in with the natural garden that already exists. This concept allows you to get around the outdoor living space easier, while enjoying the garden views.
Irrigation System Installation
We help our customers attain efficient watering systems for their outdoor gardens, lawns, trees, decorative plants, etc. We work one-on-one with our customers and make sure their outdoor areas have the right amount of irrigation going towards the roots or root system.
Outdoor Lighting
We're passionate about giving our clients access to some of the most stylish, durable, and energy-efficient outdoor lighting options. Once you've made your choice, we'll make sure it gets installed perfectly the first time!
Artificial Grass Installation
Having artificial grass is a long-term investment that allows you to benefit from a maintenance-free yard. It can be used for a play area that's durable enough for active children and pet companions or just as a decorative area for a yard.
"We just had Juan and his excellent crew perform an amazing job on installing a raised bed garden (70'x20') complete with a watering system, and a pave stone patio (25'x35') in our backyard.Juan and his crew were prompt, courteous, considerate, and focused.Needless to say we are very satisfied with the results, Thanks Juan and Crew!"
"Juan and his team did an excellent job for me, cleaning up both my front and back yards. It was nice to know that I was working with a licensed landscape contractor!!!"
"Juan and his crew did an amazing job installing sod in my yard! They took out all the rocks and bark chips, and replaced it with sod. They also installed a new irrigation system. Juan is very nice, and does everything he can to make sure you're happy with their work. The yard looks amazing now! Cali and are very happy. Thanks again!!"!!!"
Elizabeth Light
"After many attempts to try and find an honest and reliable landscaper, I spoke with Juan. Juan was quick to answer my questions and offer a reasonable quote. He even helped repair my old irrigation system. I am so happy with the way the front yard turned out! I wanted something low maintenance and added two small areas with pavers for better access to walk into the house. Communication was excellent with Juan which is rare to find these days. He is professional and kind and great at what he does. I would 10/10 recommend Juan and Northview Landscaping. See attached before photo and after photos.!!""
Natalie B
If you are looking for an exceptional landscaping company, Northview Landscaping is world-class. First-rate customer service, outstanding craftsmanship, and a professional team. The crew always cleaned up at the end of the day so our property always looked maintained. Juan, the owner of Northview Landscaping, was always available by phone or text. From beginning to end, Juan's explanation of the work was clear and accurate. Please look at the attached photos of our patio. Juan transformed our home and exceeded our expectations - beyond what we imagined. I will never hire or recommend any other landscape company other than Northview Landscaping. Thank you Juan and crew. You guys are THE BEST!
Juan did an exceptional job helping my wife and I pick out the right plants for our landscaping. I would highly recommend Juan for your next landscaping project.
I highly recommend Northview Landscaping. Juan and his team did such a great job exceeding our expectations and doing it with such professionalism. From the the day Juan came out to quote to him making sure every bit of the project was up to our satisfaction, these guys did a great job. We had a budget for the project, which Juan was able to work within. We will be working with them on future projects and will recommend to friends/family.
Juan did an amazing job with our backyard! We recommend him to anyone who will listen LOL. he's trustworthy, hardworking and does quality work. We will 100% be using Juan for future projects. Thanks Juan!!
Juan is a very professional guy. He is reasonably priced for the area and his team does an excellent job. Highly recommend reaching out for an estimate.
When I contacted Northview Landscaping, Juan offered to drop by on his way home that night. He quickly diagnosed the problem with my irrigation system and took the time to explain how the system works, answering all our questions thoroughly and patiently. He came back the next morning to make a change I wanted, coming earlier than his normal start time to accommodate my schedule. I was very pleased to get a reasonable water bill for the first time after Juan addressed the concerns with the irrigation system. I will definitely engage Juan's services again when the need arises and highly recommend him to anyone needed I g assistance with their irrigation systems.
Want to Schedule an Appointment?